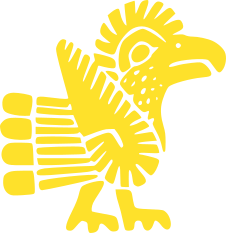 Enjoy THE best Mexican restaurant IN THE ENTRANCE
Welcome to Los Dos Hombres
Tourists flock and locals keep returning to taste the best Mexican in the region. The rave reviews are a mix of fans of the food and fans of the energetic and engaged staff – a combination of great food and outstanding service will make this a meal to remember. A comfortable environment in the heart of The Entrance, Los Dos Hombres is within walking distance of much of the tourist accommodation. Come and enjoy the fun relaxed atmosphere, enjoy to amazing flavours that are served by traditional spices, but just don't ask about the secret sauces. If you are a regular Mexican diner, you'll appreciate what is on offer at Los Dos Hombres – if you are new to Mexican, let our staff guide you through what will be the first of many.
Step into Los Dos Hombres and immerse yourself in a vibrant Mexican fiesta. Our dining space is designed to evoke the warmth and charm of Mexico, providing an ambiance that perfectly complements our flavourful dishes. Enjoy a relaxed, friendly service while you savour the tantalizing tastes of our carefully crafted menu. Whether it's a quick lunch, a family dinner, or a festive gathering, Los Dos Hombres is the perfect place to dine and make memories.
Get 10% off your first order – USE MEX10OFF AT CHECKoUT!
Craving the flavours of Los Dos Hombres from the comfort of your own home? We've got you covered! Our efficient online ordering system lets you enjoy your favourite Mexican dishes with just a few clicks. Browse our extensive menu, select your desired dishes, and choose between convenient pick-up or swift home delivery. It's never been easier to experience the vibrant tastes of Mexico, right at your doorstep!
We're proud of the rave reviews we receive from our cherished guests at Los Dos Hombres. They love our vibrant flavours, welcoming ambiance, and friendly service, and we're confident you will too. Don't just take our word for it – read through some of the wonderful feedback we've received and see why we're a beloved part of The Entrance's dining scene.
They have a well themed celebration room Everything was way better than I realised we had booked If your looking for somewhere to have a birthday this is a fun place, the service was as good as the food and portion sizes BYO with no corkage charges or plate charges for your cake I know where to get good Mexican takeaway now too if im at The Entrance
Awesome night out. Thank you to staff who went above and beyond to make our function special! Great food, prices, location and atmosphere! Highly recommend 🤩💃🏼
The food was fantastic for price
Staff are incredibly friendly. Portion sizes are huge and the food is very tasty. Very authentic also.
The service is incredible, only bettered by the food itself. We enjoyed the sizzling fajita plate, crunchy tacos, and chimichangas. Everything was amazing and we were stuffed.
Tracey Furlong
2023-06-04
This place is incredible! The service was amazing! All staff especially the manger went above and beyond for all my family & friends the night we all attended. The atmosphere was fun and upbeat we all got so many awesome pics with Mexican hats and the paintings on the wall gave us the true Mexican feel! The fairy lights outside are so pretty too! It felt like we were away on a getaway in Mexico 🙌💗 They gave the kids chalk to draw on their pavement and let us choose our music for our function in our private room. This truly is the best place to have an event. It was fun and the food was incredible! The fajitas are my absolute fave! They also had gluten free options for one of our family members which she was very impressed! I highly recommend this place and we all will be back again for the best dinning experience with the most delicious food 💗 If I could give them a rating out of 100 it would be 100! Absolutely amazing you won't be disappointed 💗
Nivette Latham
2023-06-02
Highly recommended.Friendliest staff, fast service, great tasting food.
This place is awesome! Finally, some authentic Mexican food and awesome service Will definitely be back, couldn't recommend this place more Hats off to the kitchen for taking such pride in their food. The care taken is incredibly noticeable 10/10
Carmina Corrales
2023-06-02
This has to be the best Mexican food that I have had here in the central coast. Everything was well seasoned and very authentic. I am actually Mexican and this place makes food that taste like home. 10/10 would recommend to anyone who loves awesome staff and delicious food.
Location
147/3 Victoria Avenue
The Entrance NSW 2261